18 Nov

Tell Me a Story Video Series – Video 5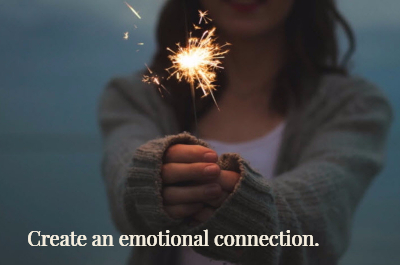 Why Personal Narratives and Stories are So Important in Developing a Memorable Brand
Video 5: Creating a Brand That Outshines Others

Click on the image below to view the video.
The last video in this series! I admit that it's been a rather unique way to send you information about why brands driven by a personal narrative outshine others.
I wanted to do something different.
I wanted it to stand out.
I wanted to raise your awareness and move you to watch, listen and act.
Sure, I could have written about the 5 key steps that create an attention-grabbing story arc. Or I could have passed along techniques for writing about business topics using personal narrative. And I will at some point.
But what I wanted to tell you this week I didn't want to say in a straight-up 'how-to' type of article.
These 5 videos have instead been about why it's important to find and raise our own voice to be the guiding force within our businesses. They have been about the importance of connecting in a different way beyond the usual social media posts, emails or marketing approaches.
I wanted to really make an emotional connection with you so you'd start to think about your company story and if it best reflects what you want it to. That meant I had to do something other than the standard bullet list of steps or reasons to revisit your brand story.
So, yes, I've put these videos together to send along a message but in a way that I have hoped would be more greatly noticed and stir you to act.
Isn't that what every business seeks to do? I say 'yes.'
That's what makes one brand outshine another and creates that community of raving fans and committed clients.
So, I ask you, "Are you ready to do this?"
_____________________
Let me know how you would answer the last question in the Comment section below. I truly do want to know what you think!
And if you're ready to weave it into a refreshed or new brand story, consider signing up now for my 2-week intensive, 'Tell Me a Story.' Just click here to find out more!