10 Nov

Tell Me a Story Video Series – Video 1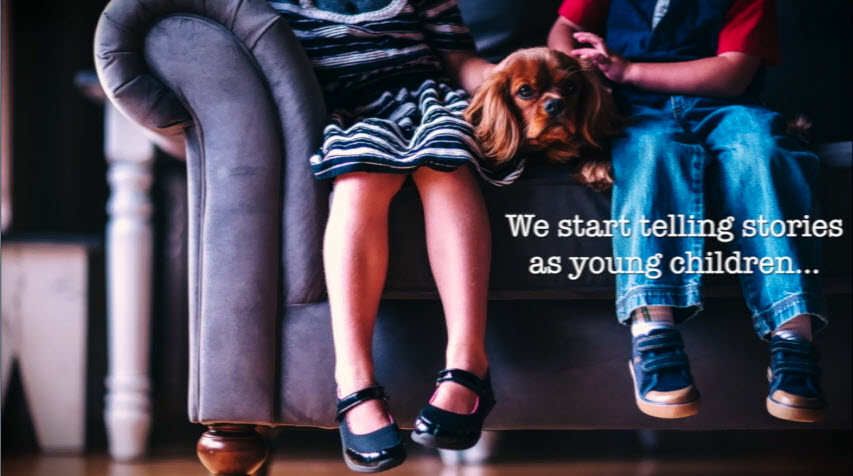 Why Personal Narratives and Stories are So Important in Developing a Memorable Brand
Video 1: We All Have Stories to Tell
Click on the image below to view the video.
Do you remember a time when you heard a simply great story?
Or a time when you read a storybook to your child?
Think about the feeling that the story evoked in you or the look that came upon your child's face.
Awe. Amazement. Wonderment. Determination. Conviction.
Concern. Worry. Disappointment. Doubt.
No matter what the feeling, the stories we tell or hear help to bring us closer together even if miles, time, or commitments may initially separate us. We become closer.
That's it!
Stories connect us.
This is why stories are so important ….
_____________________
Does this video bring a story to mind for you?
If so, please leave a comment. I would love to hear it or how you might use it in your business brand or marketing.
And if you're ready to weave it into a refreshed or new brand story, consider signing up now for my 2-week intensive, 'Tell Me a Story.' Just click here to find out more!