16 Nov

Tell Me a Story Video Series – Video 3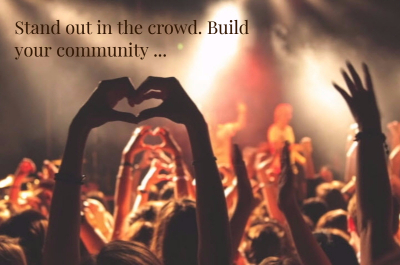 Why Personal Narratives and Stories are So Important in Developing a Memorable Brand
Video 3: Raving Fans and Committed Clients
Click on the image below to view the video.
When an email shows up in my inbox about one of their upcoming tours, I'm opening it right then. I'm not willing to miss out on the pre-sale because not only do I want to go, I want great seats.
So if you were to ask if I'm a fan, the answer is a definite 'YES.' Sure, it's the music that connects me to these bands and their fan 'communities' but it's more than that, too. When I hear the words of their songs, I can relate to what's being said. I want to dance, sing, embrace a memory or reach out to someone near.
The music and the words are not meant to stand alone. How the music and the words are put together is what moves us when we hear great songs.
They tell a story.
And just like great songs, your business brand – the narratives, messages and services –  go together to tell a great story.
So listen to the statistics and be undeterred. Your brand narrative is what differentiates you …
_____________________
Does this video bring a story to mind for you? Do you have a favorite band or remember going to a great concert?
If so, please leave a comment. I would love to hear it or how you might use it in your business brand or marketing.
And if you're ready to weave it into a refreshed or new brand story, consider signing up now for my 2-week intensive, 'Tell Me a Story.' Just click here to find out more!